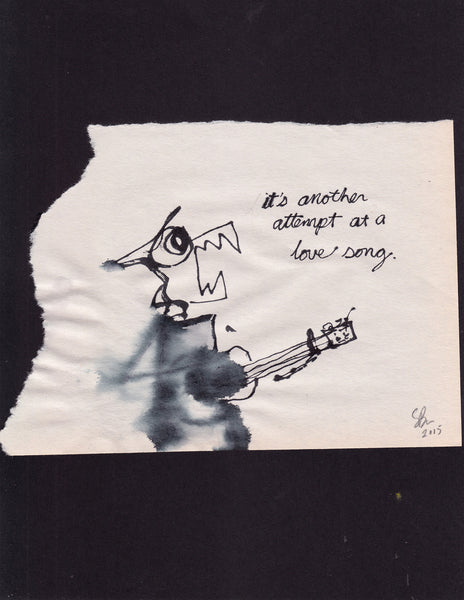 It's another attempt - original
These are original drawings that have been posted on my Instagram or elsewhere. 
I've had many requests to purchase these drawings. They are done on scraps of paper of questionable quality. I would be uncomfortable asking a higher price, but I wouldn't be uncomfortable getting a higher price. That is the logic behind the pricing system. 
The black paper behind the drawing is an 8.5x11" page of paper. 
We're doing a Paywutchyalike* system so this can be offered for the lowest price possible and if you have a little extra scratch you can help Me, Crazy Monster and Explodingdog kick out the fresh drawings. 
*OUR SYSTEM DOESN'T SUPPORT THE CLASSIC PAY WHAT YOU WANT, SO OURS IS A LITTLE MORE FUNKY.